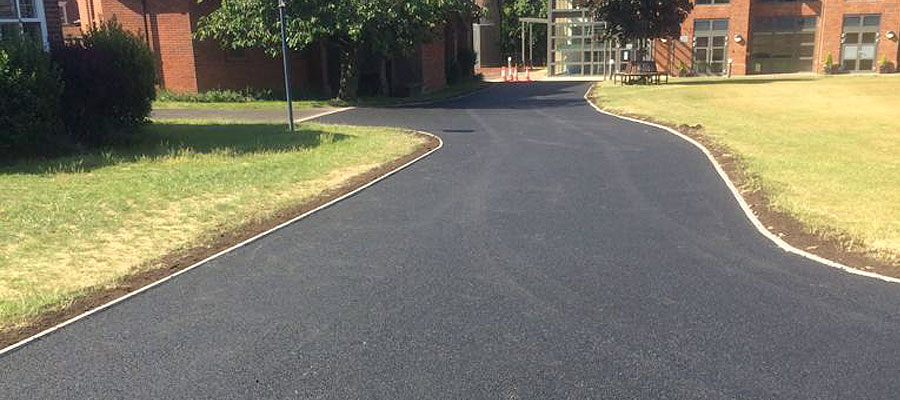 Tarmac contractors in Bedfordshire
Welcome to Bestco Surfacing, the number one road surfacing contractor providing a wide range of road surfacing services across Bedfordshire.
Whether you're a private or commercial customer based in Bedford, Luton, Dunstable, Biggleswade, Whipsnade, Leighton Buzzard, Dunstable, Woburn, Sandy or surrounding areas / villages, the Bestco Road Surfacing team are on hand to provide quality tarmac driveways and resin bound driveways.
We may be based in Waltham Cross, Hertfordshire, however many of our team live across Bedfordshire so know the area very well. We also have an exceptional portfolio of projects across the Bedfordshire region. So, if you are looking for reputable asphalt / tarmac contractors, you're certainly in the right place.
Our range of services include:
GROUNDWORKS SERVICES
We are not just a road surfacing / tarmac contractor. We are one of the most highly regarded groundworks companies providing groundworks services for both residential and commercial across Bedfordshire.
Whether you're looking at a major road surfacing project, a new car park or a new driveway for your home, we will help you design groundworks around your specific requirements, whilst ensuring that the development remains cost-effective and quality driven at all times.
TAR SPRAYING AND SURFACE DRESSING
Looking for a cost-effective way of bringing your old driveway, pathway, sports surface or road to life? If so, then the Bestco tar spraying service may be the right option for you. Re-dressing a road surface offers a more cost-effective method than laying completely new asphalt. Want to discuss this service further? Get in touch!
REPAIRS
Emergency road surfacing and pothole repairs are all part of the Bestco services portfolio. We offer a fast and reliable service across Bedfordshire for both public and private roads. If your road is causing a safety issue, get in touch! We can repair anything from a small trip hazard right through to a complete emergency road repair.