Coloured Tarmac Driveways
Tarmacadam driveways and road surfacings are no longer restricted to single tarmac colours.
Instead of having plain black, you now have an choice with Bestco Surfacing. Grey, green, blue, red and buff are amongst the sought after coloured asphalt we use for a variety of clients including both residential and corporate customers.
COLOURED TARMAC DRIVEWAYS
Looking for inspiration when it comes to a coloured driveway? Having a driveway with a quality finish can greatly improve the appearance of your property – for both old and new builds, providing added value and character. Whether it is a contemporary or classic look you are looking for, we offer a number of different tarmac colours to enhance the beauty of your property and to bring your driveway to life.
Coloured asphalt driveways in Hertfordshire, Essex, Bedfordshire, London & the Home Counties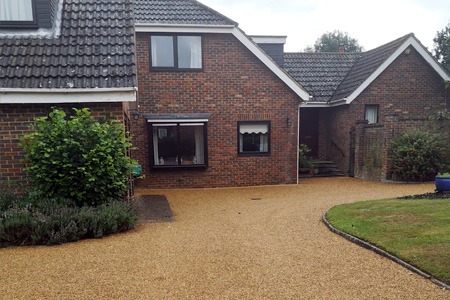 Trusted by many large clients including the NHS, BT, various retailers, property developers and Network Rail, Bestco Surfacing has provided professional asphalting and road surfacing for over 40 years. Working within Hertfordshire, Essex, Bedfordshire, London and the Home Counties, our friendly, professional and reliable team are always on hand and happy to help. We will always aim to work within your budget, to agreed timescales and help you decide on the right choice of tarmac colours for your coloured driveway. We welcome the opportunity to provide you with an in-home consultation and FREE no obligation quotation, so if you are considering a coloured driveway, please get in touch.
Looking for a coloured driveway? Contact the Bestco Surfacing team to discuss the various tarmac colours available to you.
LOOKING FOR A POPULAR COLOURED DRIVEWAY?
The most popular coloured driveways preferred by a range of our customers include red, green and blue. Coloured driveways finished in red tarmacadam often have a border of contrasting grey block paving. The colour is determined by the type of stone used which often adds an extra pigment for that quality finish.
Though the binder surface will weather during the initial first year, the stone aggregate will keep its colour for decades to come. The surface offers excellent skid resistance and is extremely hard wearing, so you can be assured of value for money in return for your investment.
With numerous testimonials from our previous clients, Bestco Surfacing can demonstrate not only our excellent levels of success in coloured asphalt driveways, but also our mission and commitment to provide the best customer service available to both corporate and residential clients alike.
If you are looking around for a new driveway, please feel free to contact a member of our team today for a FREE NO OBLIGATION quotation by calling 01992 652 477 You can also email info@bestcosurfacing.co.uk
If you are looking for a new driveway, get a free FREE NO OBLIGATION quote today
Bestco are in your area
Back to top