Does your car park need resurfacing? Perhaps you need a new car park surfacing?
If so, you're in the right place. We're Bestco Surfacing and we've been providing car park surfacing and car park resurfacing for years…
We are highly regarded road surfacing contractor based in Waltham Cross, Hertfordshire, just off junction 26 of the m25. Our team cover an extensive area where we commute to business across Essex, Hertfordshire, London, Bedfordshire, and the Home Counties.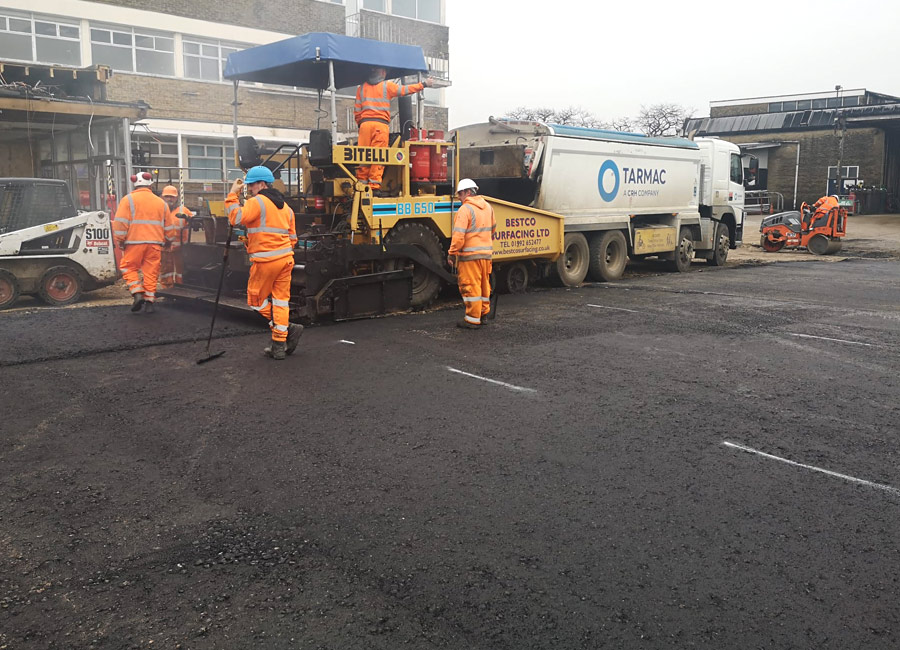 With over 40 years' experience within the road surfacing industry, we are regarded as one of the top road surfacing / tarmac contractors around. We're also one of the best at car park surfacing.
Our knowledge and expertise ensure that many of our work comes through from recommendation and referral with repeat business gained from many of our clients.
We're also a family run business where our reputation and customer delivery are of high priority and we strive to always exceed clients' expectations in terms of service, cost and finished project.
Car park resurfacing
We're here to produce pleasing and long-lasting surfaces and road repairs. One of the areas we specialise within is car park resurfacing. We offer complete car park tarmacing for both private and commercial car parks – small, medium, and large. We work with local authorities, construction companies, property developers, retail outlets, leisure centres, commercial properties and more to ensure that their car park tarmacing is not only safe and secure but appealing to the eye too.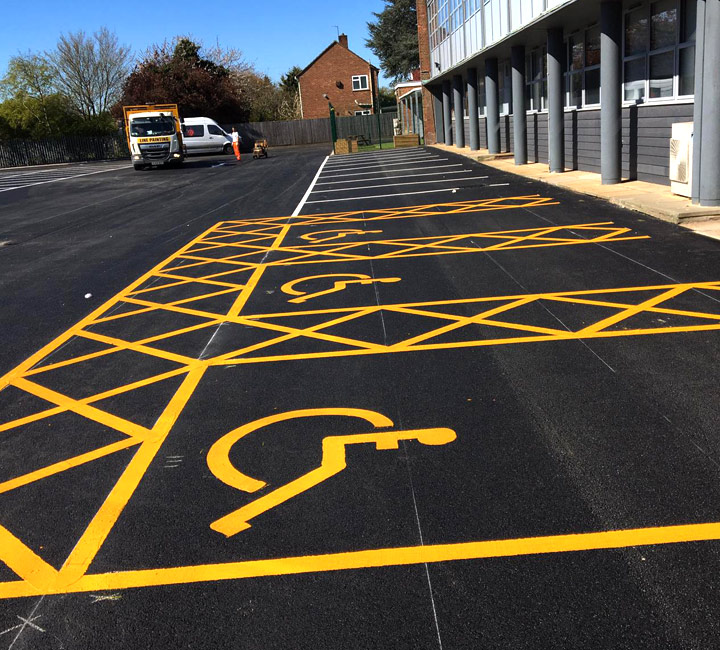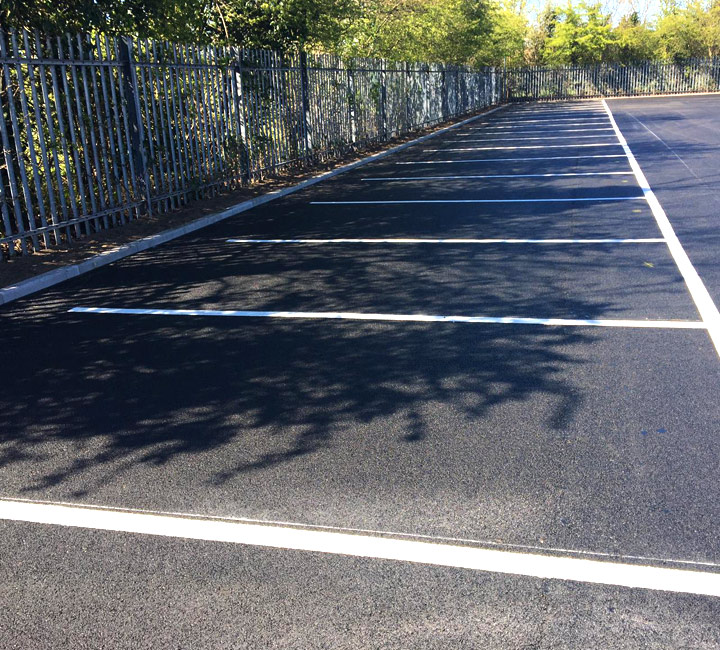 Our car park tarmacing is second to none and our expert team use the finest materials to guarantee the smoothest installation. We will work with you through the entire process from initial quotation right through to installation and can guide you on the best surface for you. We also will do this with as little downtime for your property as possible so that you can continue to use the area.
So, if you're looking for a tarmac contractor who specialises in car park surfacing and car park resurfacing, we'd be delighted to assist. For a FREE, no obligation quotation contact a member of our team today on 01992 652 477 or email info@bestcosurfacing.co.uk
Bestco are in your area
Back to top