Commercial Road Surfacing
Improve your commercial properties with our quality asphalt and tarmacadam road surfacing services
CAR PARK SURFACING
Commercial road surfacing and car park surfacing contractors across Hertfordshire, Essex, London and the Home Counties.
For over 40 years, Bestco Surfacing has provided its professional asphalting and road surfacing services to various commercial enterprises throughout the region.
Like our range of large clients, such as BT, the NHS, and Network Rail, no matter what size corporate organisation you are – you can certainly always rely on us to deliver an exceptional finished product with an exceptional level of service.
Working across Hertfordshire, Essex, London, Bedfordshire and the Home Counties, our services range from simple tasks, such as pathways and patching repairs, a pothole repair right through to large machine laid areas. We carry out our work with high attention to detail and a strong commitment to great customer service at all times. We are a family run business and pride ourselves on our work, team ethic and reputation we have established over the years.
Our commercial road surfacing is ideal for:
•  Car Parks
•  Caravan Sites
•  Factories
•  Hospitals
•  Industrial and Retail Sites
•  Property Developments
•  General Road Surfacing
•  Schools
•  Sports Surfaces
And more…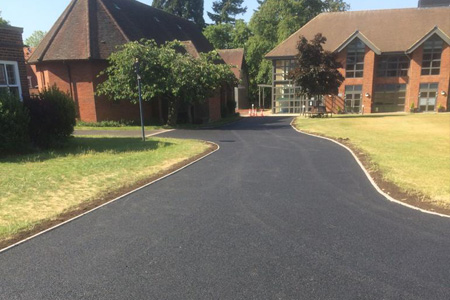 ROAD SURFACING PROJECTS
Our expertise ensures we are the ideal professional choice for your tarmacing and commercial road surfacing requirements. Whether you have a tarmacadam or asphalt surfacing need, we have the experience to complete your project to the highest standard and delivered with the highest customer care at all times. From complete road surfacing right through to something as small as a pothole repair, we have the right team for you.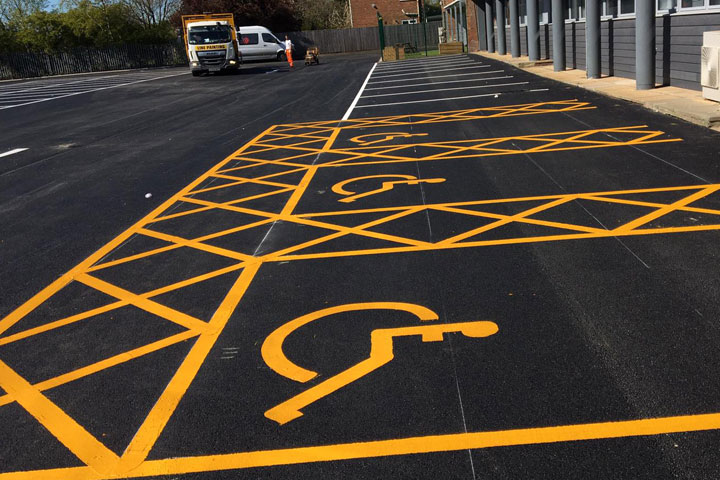 CAR PARK CONTRACTOR
We cover a wide range of site types and properties. This includes large footprint sites such as factories, industrial sites, car parks, retail parks and caravan sites. We also serve the public sector across a wide range of clients including hospitals, schools, general road surfacing and sports surfaces. Whatever your requirements, we can help. For smaller projects such as pathways and a pothole repair, we ensure the same level of attention to detail as larger developments.
TRUSTED ROAD SURFACING AND CAR PARK SURFACING CONTRACTORS
Bestco Surfacing has been providing a quality service since 1978, making us one of the most experienced and reputable commercial surfacing and car park surfacing contractors within Hertfordshire, Essex, London, Bedfordshire and the Home Counties. Our workmanship is always of the highest standard, combined with the best possible customer service care.
At Bestco Surfacing, we believe we offer both experience and great value for money. Our experienced team of individuals are highly skilled and will work on time and to budget to get your commercial surfacing project completed. Don't just take our word for it, please feel free to browse our testimonials.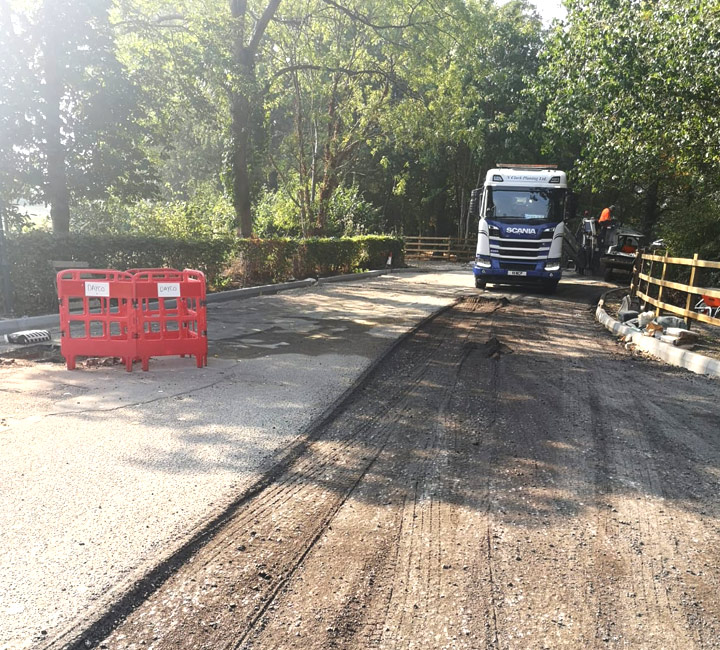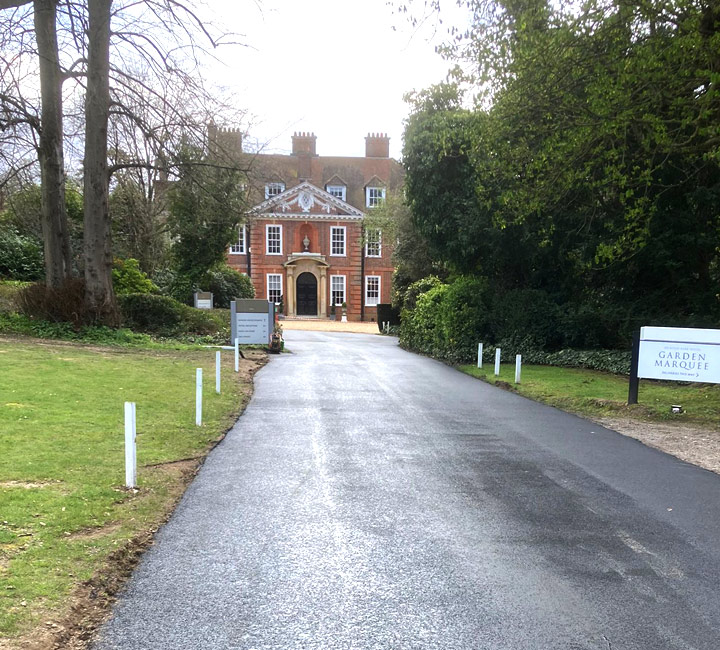 Feel free to contact us so that we can suggest a tailor-made solution for your road surfacing project and provide examples of our excellent work.
Contact us today for your FREE NO OBLIGATION quotation or call us on 01992 652 477
Bestco are in your area
Back to top