East London, Greater London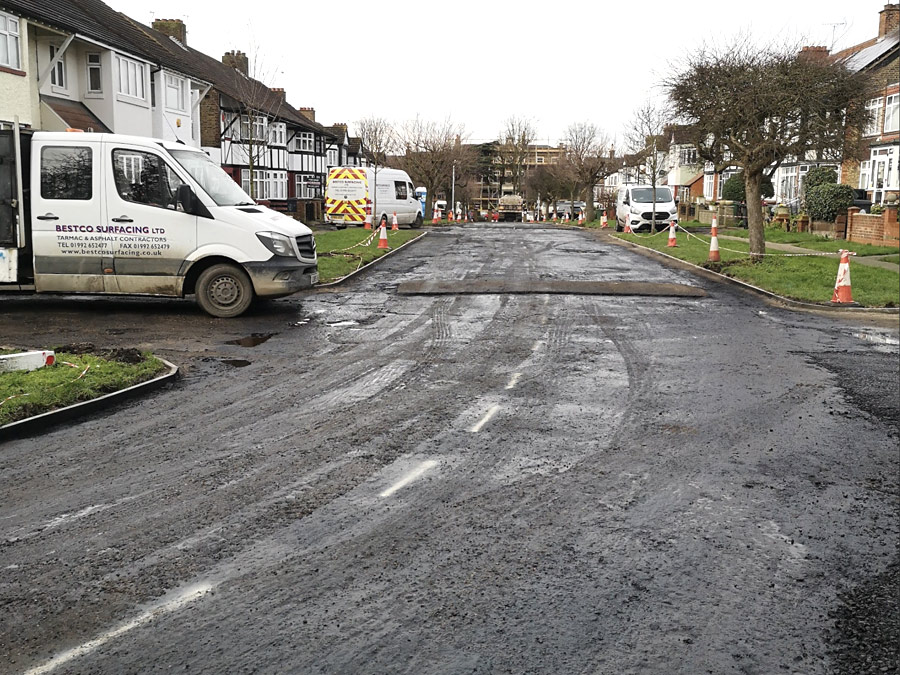 Bestco Surfacing were awarded the project of a private road resurfacing in East London. Our 8 person gang completed the entire works within a 1 week timeframe where works undertaken covered the following:
Plain off road
Plain off crossover
Relay 10 mm close grade surface course
Replace old edges stones
Resurface with a 6 mm surface course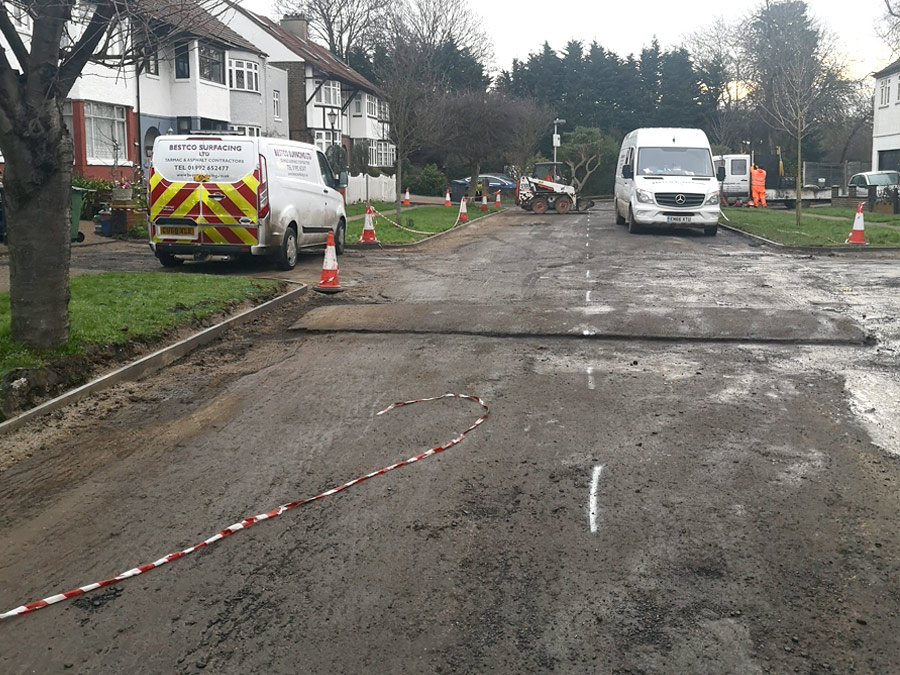 With the road accessed by numerous property owners, our friendly team strived to ensure as little disruption as possible. We understand how frustrating restricted road access can be at times so wanted to ensure a smooth and efficient timeframe for this private road resurfacing project. This included communicating with all residents within the area providing as much notice and information as possible in relation to the works.
Private Road Resurfacing across East London
Bestco Surfacing is a family run tarmac contractor based in Hertfordshire. With over 40 year' industry experience, our reputation and flexible approach ensures that we are a tarmac contractor of choice. Our friendly team are on hand to quote, recommend and deliver any private road resurfacing project and will always lead and guide our clients to ensure that they receive the best possible road resurfacing solution.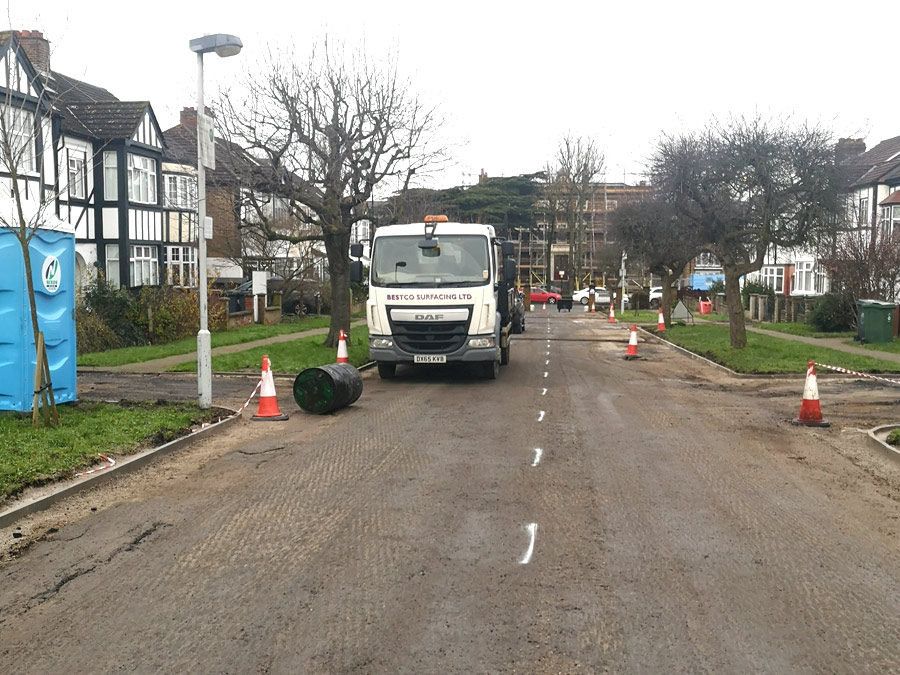 Looking for a road resurfacing quotation?
If you're looking for a private road resurfacing solution, the Bestco team would be delighted to assist. With our knowledge and expertise across the road surfacing industry and friendly, reliable and quality of service, we guarantee you'll find no other road surfacing company like Bestco.
Contact our team today for a FREE, no obligation quotation by calling 01992 652 477 or email info@bestcosurfacing.co.uk
Related projects & information…