Harlow, Essex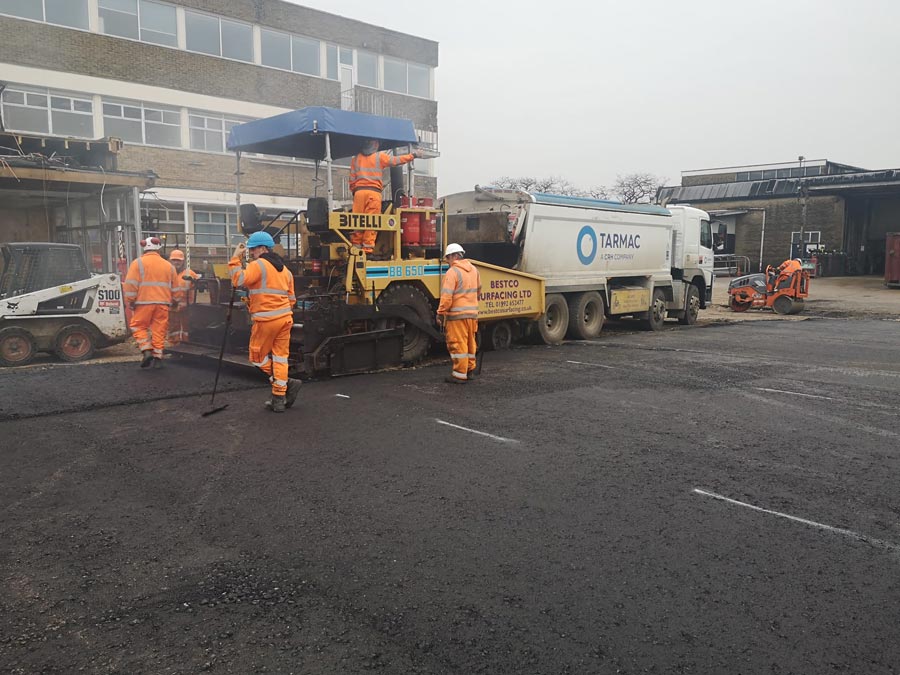 Bestco Surfacing recently carried out work for a very established demolition company based in Harlow, Essex – Hill Demolition.
The road resurfacing project consisted of a large hardstanding area for industrial use and comprised of 100mm base and a 50mm heavy duty stone mastic asphalt finish.
Works were completed within a 4 day period by a gang of 7 people.
COMMERCIAL ROAD SURFACING
For over 40 years, Bestco Surfacing has provided its professional asphalting and road surfacing services to various commercial enterprises throughout Essex, Hertfordshire, London, Bedfordshire and the Home Counties. We have built a solid reputation amongst the road surfacing industry and work with many commercial businesses including retail outlets, schools, hospitals, factories, property developers and more.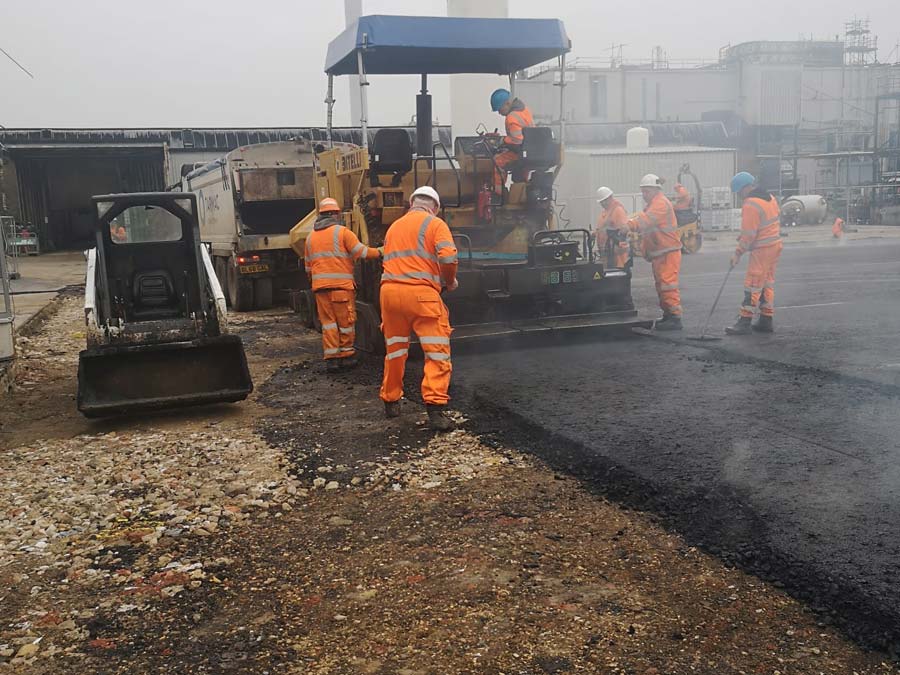 We help businesses improve their commercial properties with our quality asphalt and tarmacadam services.
From simple projects, such as pathways and patching repairs, a pothole repair right through to large machine laid areas like the Hill Demolition project, we carry out our work with high attention to detail and a strong commitment to great customer service at all times.
If you're a property developer looking for road surfacing solutions for your new build developments including residential driveways, road access, parking bays, drop kerbs and more, we'd be delighted to assist.
We work across Essex, London, Hertfordshire, Bedfordshire, Cambridgeshire and the Home Counties and would be delighted to assist you on your next project.
Find out more about our services.
Related projects & information…