Chigwell School, London IG7
Bestco Surfacing have been providing road surfacing solutions to the education sector for numerous years and were pleased to be awarded the contract to deliver a roadway point through a playground area for a Chigwell School based in London, IG7 in May 2020.
Not only do we as a business offer a range of road and paving surfacing solutions across the education sector, but we can also deliver surfacing outcomes for leisure facilities such as tennis courts and 5-aside football pitches of tarmac which often reside within school grounds.
From initial quotation to completion, the Chigwell School road surfacing project took the Bestco Surfacing team 10 days.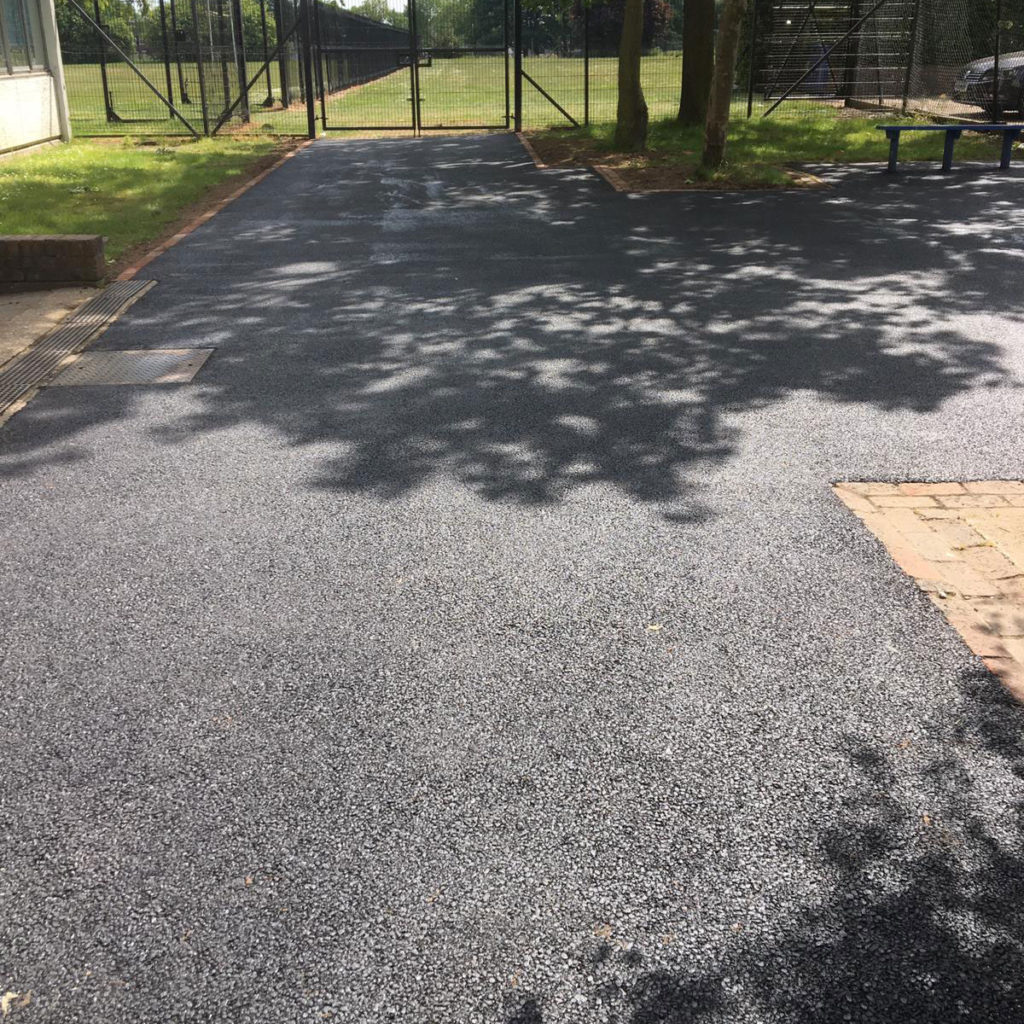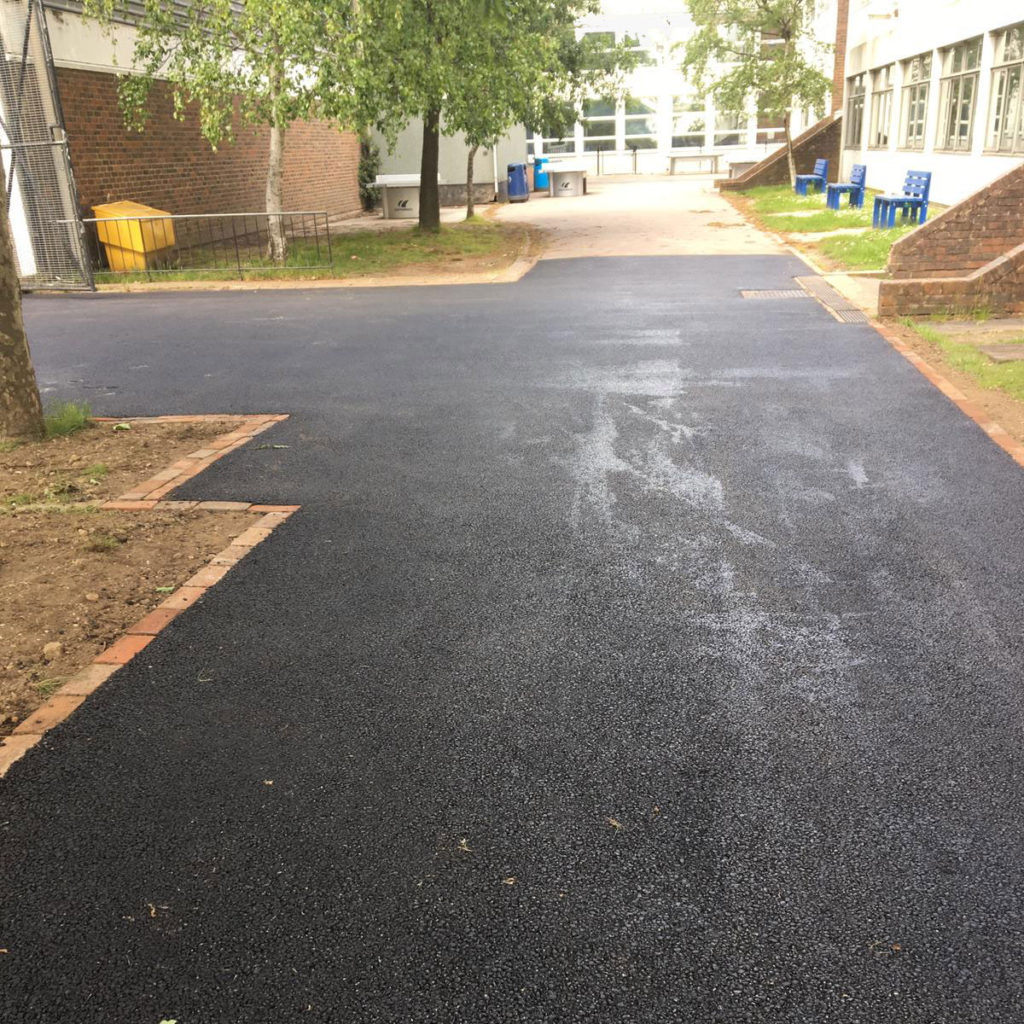 Do you have a similar project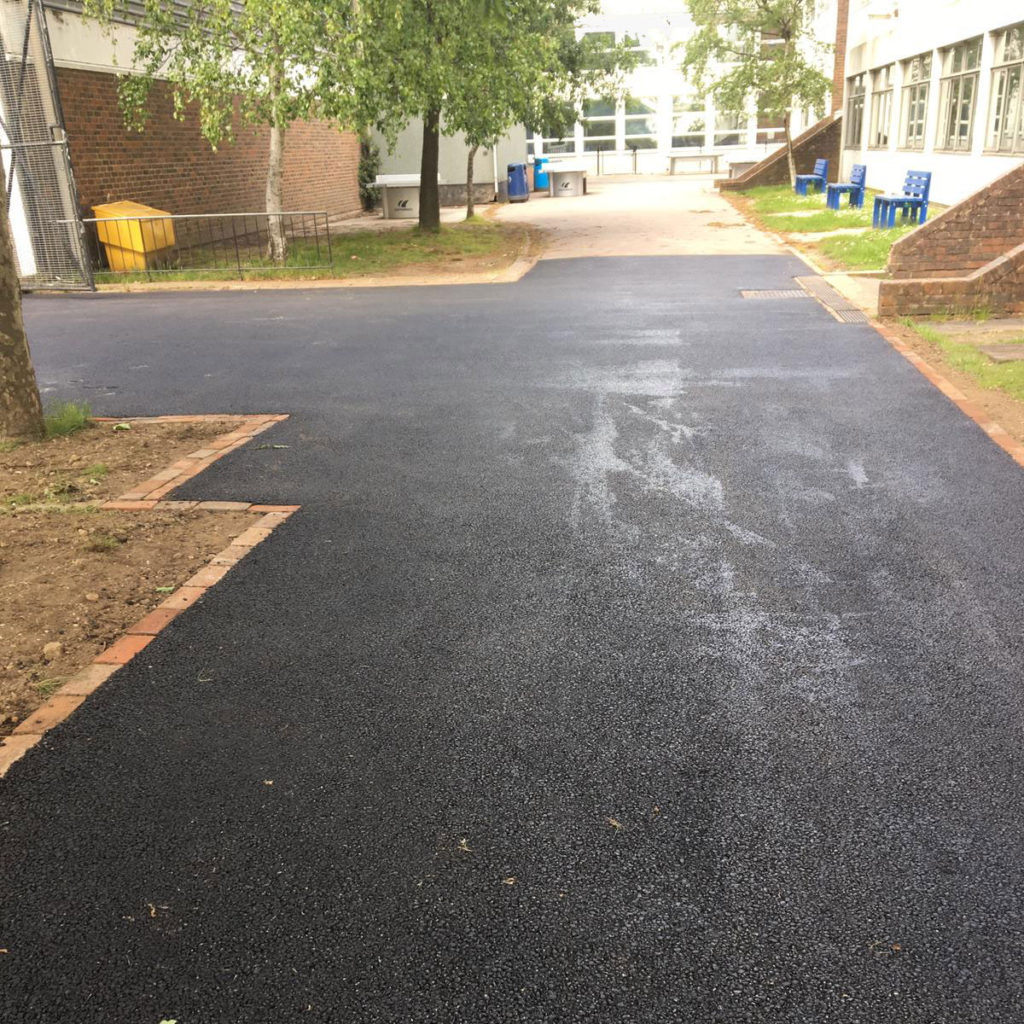 Quick and efficient workmanship
Over a period of 10 days, our gang of highly trained professionals performed the works in a friendly manor, on time, within budget and with minimal disruption to ensure that the client remained happy at all times. This was also completed with COVID-19 safety measurements in place at all times for the safety of the Bestco team and the client.
The project consisted of:
Laying new concrete edging
Excavating and preparing the surface
Laying geotextile membrane and compact type one sub base
Adding a dense binder course
Finishing with a 10mm close grade surface to complete the new look
A very happy client who has already booked for extra works
Related projects & information…